How Do I Upgrade My Retrace Trial to a Paid Account?
---
There are two ways to upgrade to a Paid Account within Retrace.
Simply click the 'Upgrade Now' button directly under the top navigation.
Navigate to the Subscription page in the Settings section. On this screen you can see when the trial subscription is ending, and how to upgrade the subscription. Just click the 'Upgrade Subscription' link.
From this point on, the process is straightforward - just click through a couple of screens and provide credit card details. Once that's complete, you're finished converting your Trial account to a full-fledged Paid account. Thanks for becoming a Stackify customer!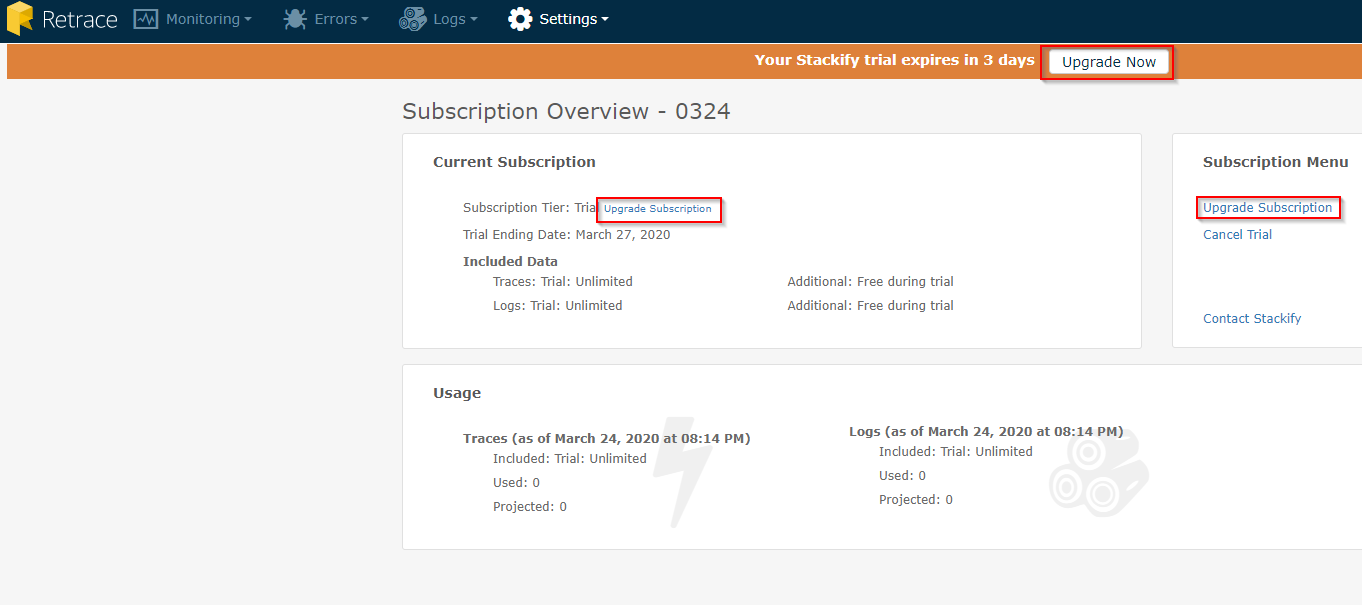 How Can Someone Else in my Organization Upgrade My Account?
Most of the time, the user who signed up for the Trial will also be the one to setup payment for the paid Stackify account. Occasionally, however, a client will ask us how to enable someone else within their organization to submit the payment information on their behalf. Here is a quick how-to on inviting a user to be able to modify billing and payment information.
Inviting the User
First, you will need to click on "Invite Users" within the Setting -> Users page of the Retrace portal.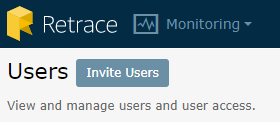 Assign the Built-In Role
Here you will enter the email address and assign any relevent Notification groups for the user. Once completed, scroll down to the Permissions section.
Once in the Edit Permissions screen, simply enable the Billing permission role so that the user will have access to the account's Billing-related screens.
Once the user's new account has been setup, have them sign in and go to the Billing Page of the Settings tab. From that point the upgrade process is the same.
Was This Article Helpful?
---